Music, the way it is today, has come a long way. The music progress can fit seven main periods from the last...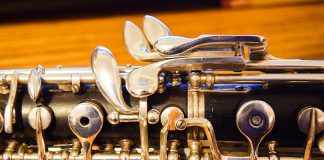 The oboe is a beautiful solo instrument that features in many symphonies as well as concertos. We've collected the ten best oboe concertos into...
Throughout time, music has influenced many cultures and the world itself as a form of self-expression and storytelling. But even more impressive...
Do you have a child who just started learning the cello? Do you teach the beginning orchestra at a school? Do you teach privately...
Dubbed as one of the most expressive instruments, the violin creates a lot of stories from its tone alone. But there are more stories...