When it comes to music schools, based on one's fervor, those who want to study the subject or merely love music are inhibited and...
If you, like many listeners around the world, are a fan of the rich, classic sound of vinyl records, your speakers are one of...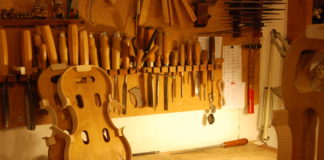 Making a violin is a time-consuming process that requires delicate craftsmanship and expert techniques. Even today, when many beginner violins are made in factories,...
Playing the cello can be challenging at first, but it is possible to become a skilled player at any age! While traditional,...
Dubbed as one of the most expressive instruments, the violin creates a lot of stories from its tone alone. But there are more stories...