ONE, two, three, four. ONE, two, three, four. Musical rhythm can be broken down into meters, usually denoted by a four or...
Mozart was an absolute prodigy and an influential factor in classical music. He created music for everyone like symphonies, opera, concertos or piano music....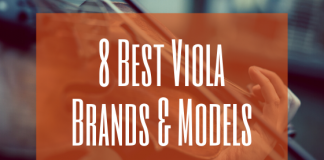 Buying a viola is an expensive endeavor so you want to make sure that you buy the right viola. You will want a viola...
In order to have a great sounding viola you need more than just the viola itself, you also need a high-quality bow.  Just like...
Dubbed as one of the most expressive instruments, the violin creates a lot of stories from its tone alone. But there are more stories...