The Boston Symphony, the Philadelphia Orchestra and the New York Philharmonic are some of the most celebrated groups. Each of these is...
Even if you're asking yourself right now, "What is the Circle of Fifths?" it's probably come into your life before - maybe without you...
The violin is a vital instrument in any classical orchestra or ensemble. Like most instruments, the violin started acoustic, and remained such for many,...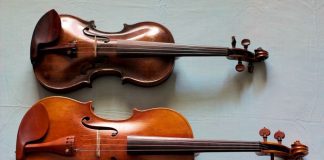 To most laypeople, the differences between the viola and violin are confusing. As a matter of fact, some would think that they are the...