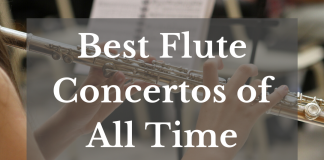 The flute is one of the oldest and most popular instruments that has been a part of orchestras for centuries. They are beautiful instruments...
Have you ever considered that classical music and heavy metal could be combined? This is exactly what Apocalyptica does - A Finnish band that...
The cello is without a doubt one of the most beautiful sounding instruments out there. It's very popular in modern music but holds a...
While traditional violins are classy and sleek, an electric violin should be a staple of a violinist's collection due to their cool design and...