As we all know, piano concertos are extremely popular all over the world. The beautiful melody of the piano accompanied by the orchestra can...
Learning a musical instrument can be one of the most rewarding things you take. No matter what instrument you choose, there are...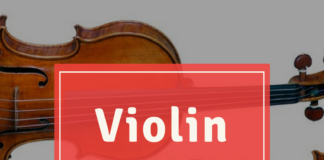 This centuries-old question about the difference between violin vs. fiddle is ever-present, and it's safe to say that no one knows the answer for...
If you've thought about learning the violin, then this guide will help you get started. We will cover the basics of buying a violin...