Johan Sebastian Bach is one of the best composers we have seen in the history of humankind. His music was precise, soulful, innovative, spiritual...
If you, like many listeners around the world, are a fan of the rich, classic sound of vinyl records, your speakers are one of...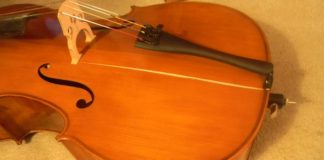 The cello is a big and bulky instrument, but it is just as delicate as a small violin, and so, it requires just as...
Rehairing a bow is not something that you think you need to do. However, as you continue studying your instrument, you may notice some...