Vivaldi's Four Seasons is a very popular classical music piece that was composed by Vivaldi in 1725. Originally written for solo violin accompanied by...
Music is one of the arts that not only brings joy but also tells great stories and passes meaningful messages. Composers are some of...
As a string player, there are some things that are indispensable to keep your instrument up and running. These things are not only crucial,...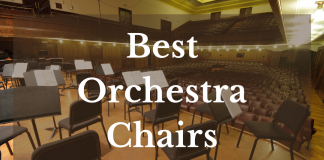 Finding the perfect orchestra chair is challenging. Some are uncomfortable, others too expensive. We've tried to make it easier to find the perfect orchestra...
Dubbed as one of the most expressive instruments, the violin creates a lot of stories from its tone alone. But there are more stories...