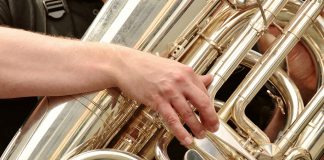 Many instruments are capable of producing tones over a wide range of pitches. However, there are a few instruments that produce tones that are...
Learning a musical instrument can be one of the most rewarding things you take. No matter what instrument you choose, there are...
If you play classical violin, you want your music to be heard whenever and wherever you are performing. Violin microphones can help amplify your...
Shoulder rests are an optional component of the violin, sitting between your shoulder the bottom of the violin. They provide support, helping to hold...