Cellos have the greatest solo repertoire in orchestras after violins, though many cellists would argue that their pieces are better. The smoothness of the...
Have you ever wondered what the best symphonies of all time are? We have, so we spent tens of hours listening various recordings of the...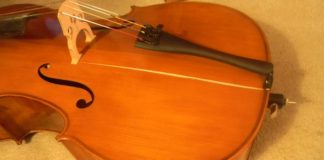 The cello is a big and bulky instrument, but it is just as delicate as a small violin, and so, it requires just as...
Rehairing a bow is not something that you think you need to do. However, as you continue studying your instrument, you may notice some...