Have you ever wondered what the best symphonies of all time are? We have, so we spent tens of hours listening various recordings of the...
Mozart was an absolute prodigy and an influential factor in classical music. He created music for everyone like symphonies, opera, concertos or piano music....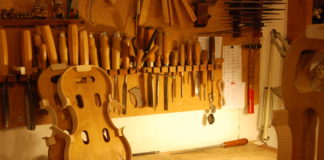 Making a violin is a time-consuming process that requires delicate craftsmanship and expert techniques. Even today, when many beginner violins are made in factories,...
Every portion of a violin is important. From the strings to the peg, each part contributes to the functionality and playability of the instrument....