Have you ever wondered what the best symphonies of all time are? We have, so we spent tens of hours listening various recordings of the...
Johan Sebastian Bach is one of the best composers we have seen in the history of humankind. His music was precise, soulful, innovative, spiritual...
A violin bow is one of the most important pieces of equipment that any violinist should possess aside from the instrument itself. Having the...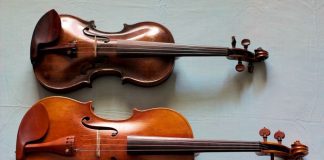 To most laypeople, the differences between the viola and violin are confusing. As a matter of fact, some would think that they are the...