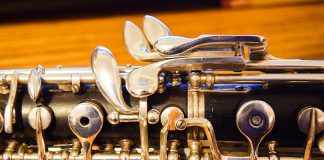 The oboe is a beautiful solo instrument that features in many symphonies as well as concertos. We've collected the ten best oboe concertos into...
Beethoven composed some of the best music of both the romantic and classical music periods. His works became immortal with 9 symphonies, 38 piano...
Shoulder rests are an optional component of the violin, sitting between your shoulder the bottom of the violin. They provide support, helping to hold...
Have you ever considered that classical music and heavy metal could be combined? This is exactly what Apocalyptica does - A Finnish band that...