Record players with built-in speakers are a compact, convenient way to enjoy your record collection. Whether you have been a fan of vinyl for...
When it comes to music schools, based on one's fervor, those who want to study the subject or merely love music are inhibited and...
Our free bass tuner is the easy way to tune your bass on the go. Simply click "Play" on the note that you're trying...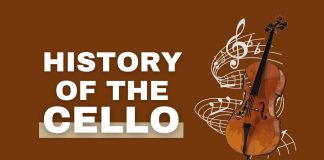 Cellos belong to the stringed instrument family. It's closely related to the violin. One key difference would be the tuning of its...
Dubbed as one of the most expressive instruments, the violin creates a lot of stories from its tone alone. But there are more stories...