American Grammy award winner violinist, Mr. Joshua David Bell once was quoted saying "When you play a violin piece, you are a storyteller, and...
Vivaldi's Four Seasons is a very popular classical music piece that was composed by Vivaldi in 1725. Originally written for solo violin accompanied by...
The thought of learning a new musical instrument can be so exciting, but actually going into the market and looking all of the instruments...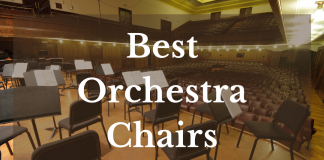 Finding the perfect orchestra chair is challenging. Some are uncomfortable, others too expensive. We've tried to make it easier to find the perfect orchestra...