Cellos have the greatest solo repertoire in orchestras after violins, though many cellists would argue that their pieces are better. The smoothness of the...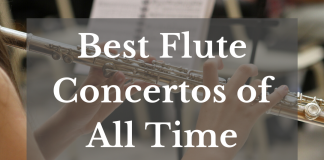 The flute is one of the oldest and most popular instruments that has been a part of orchestras for centuries. They are beautiful instruments...
A viola bow in one of the crucial devices that any violists have aside from the viola itself. Whether you are just rehearsing or...
The cello is a four-string bowed instrument which has been used for many centuries and is still popular today. The first cellos date back...