If you, like many listeners around the world, are a fan of the rich, classic sound of vinyl records, your speakers are one of...
For more than two centuries, Antonio Stradivari remains the greatest violin maker of all time. Many Stradivarius violins sell for millions of dollars these...
If you thought learning the violin was hard, try playing it while having brain surgery! One patient in London underwent brain surgery to have...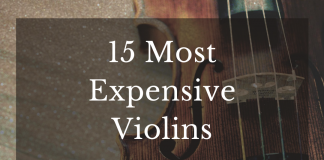 Dubbed as one of the most expressive instruments, the violin creates a lot of stories from its tone alone. But there are more stories...