Music is one of the arts that not only brings joy but also tells great stories and passes meaningful messages. Composers are some of...
Classical music is typically thought of as calming and romantic. You wouldn't expect to be headbanging at a symphony concert, but these pieces will...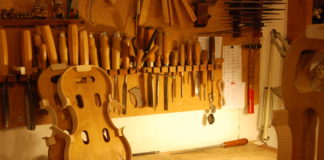 Making a violin is a time-consuming process that requires delicate craftsmanship and expert techniques. Even today, when many beginner violins are made in factories,...
Do you have a child who just started learning the violin? Do you teach beginner pianists? One of the very best ways to get...