Johan Sebastian Bach is one of the best composers we have seen in the history of humankind. His music was precise, soulful, innovative, spiritual...
ONE, two, three, four. ONE, two, three, four. Musical rhythm can be broken down into meters, usually denoted by a four or...
Buying the best viola strings that make your viola sing can be challenging since there are so many brands available.  In order to help...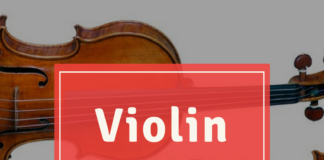 This centuries-old question about the difference between violin vs. fiddle is ever-present, and it's safe to say that no one knows the answer for...
Dubbed as one of the most expressive instruments, the violin creates a lot of stories from its tone alone. But there are more stories...