Record players with built-in speakers are a compact, convenient way to enjoy your record collection. Whether you have been a fan of vinyl for...
Have you ever wondered what the best symphonies of all time are? We have, so we spent tens of hours listening various recordings of the...
With the rise of the Internet, accessing and finding free violin sheet music has become easier than ever. There are a lot of places...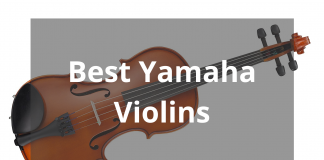 Yamaha has established itself as one of the premier musical instrument companies. Founded in the late 1800s as Nippon Gakki Company, Yamaha started with...