Cellos have the greatest solo repertoire in orchestras after violins, though many cellists would argue that their pieces are better. The smoothness of the...
Even if you're asking yourself right now, "What is the Circle of Fifths?" it's probably come into your life before - maybe without you...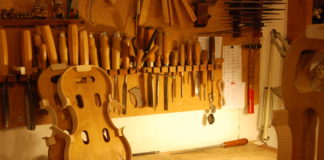 Making a violin is a time-consuming process that requires delicate craftsmanship and expert techniques. Even today, when many beginner violins are made in factories,...
To you, playing violin is everything. The ability to perfect the concertos of the great composers or even craft your own music is priceless....